Spoilers follow for Gideon the Ninth, by Tamsyn Muir.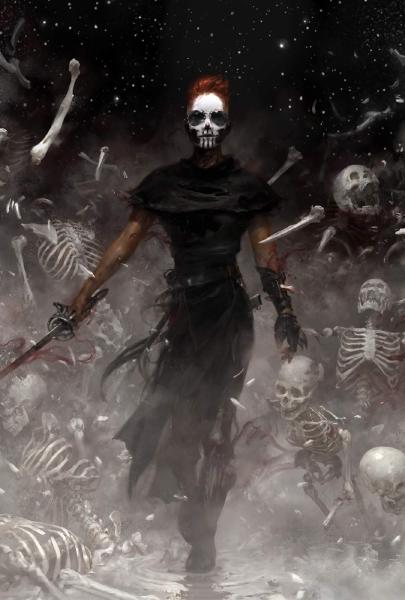 In collecting my thoughts, I found it much simpler to list everything I didn't like about the book. Any text not on the list, I loved. So, Things I Didn't like about Gideon the Ninth:
This late in the equinox no light would make it here for months

Conventionally, an equinox is a point in time. SF books often redefine common words to set atmosphere, but that doesn't seem like the intention here. The only other use of the word,

blotting out the ever-fainter light of the equinox

clarifies nothing.

Behind her stood the Lady of the Ninth House, watching her with no satisfaction.

The context suggests that this was intended to be the phrase, 'no little satisfaction'. I think?

… boring slats into the bottom of the trunk so that she could squirrel away her … longsword, packing it like precious contraband.

The slats I've met have all been objects: long, flat, and skinny, like vertical blinds, or parts of a wall. I don't know how to read 'boring slats'. It seems to want to be 'boring slat-shaped holes', but it doesn't say that, and a sword would only need one slat-shaped hole.

… Gideon had known that the fight … was hers to lose.

I've only ever heard the construction X's to lose in the sense of, X will win unless they make a mistake. The outcome, the context, and later references indicate the opposite meaning here. If this is not the idiomatic use, then 'hers to lose' parses equivalently to 'hers to eat' or 'hers to take': she is going to lose. That text frames a three-page swordfight, and our sense-making of the next dozen paragraphs requires knowing what Gideon thinks of her chances.

This and the previous examples frustrate because they undermine our confidence in the author's words, adding unsatisfying work to what was pure pleasure. Fortunately, this concludes my list of apparent flaws of diction; the last problem seems to be a continuity slip:

"Griddle," said Harrow, "I have not puppeted my own parents around for five years and learned nothing."

Harrowhawk is 17, and she preserved her dead parents at age 10.
More lists to come as I look for excuses to reread the book over and over while waiting for June 2nd.